Parent Title: SERVICES
> Estate ELV Maintenance
User may face some hardware or software failure during operating the systems. Our company owned a 24 hrs control center to receive all the queries from the hotline. Technician will then be arranged for on-site support if required.
Cable connectivity
Cable oxidation reduced signal stength.

New engineering work, water leakage or lightening damaged the existing cable.

Interference from surrounding created noice to the signal.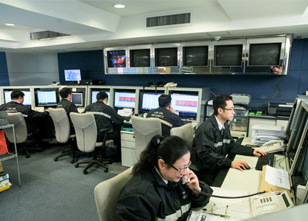 Power Supply Capacity
Voltage drop reduce the system performance

Unclean power degrade the system

Low battery degrade the system
Equipment failure
Voltage drop reduce the system performance

Unclean power degrade the system

Low battery degrade the system